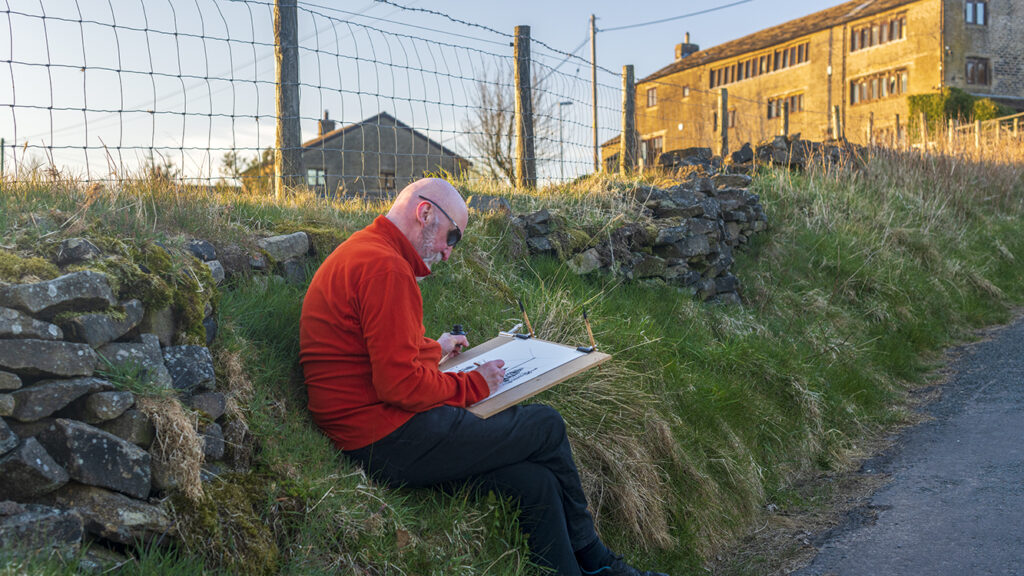 If you want a perfect reproduction of a time, place or object, use a camera.
If you want an original piece of work that captures the essence of some time, somewhere or something that matters to you, then I'd like to explore that with you.
It could be a landscape you encountered in a specific season.
The coast may speak to you through a piece of driftwood.
An urban setting at dawn may recall a night you don't want to forget.
Commissioning an original piece of artwork from me starts with a conversation that's more than who, what, where, when.
What I want to know is, why?
It's a simple process.
Once we've spoken, I'll send you the options for how the project can develop so you can choose what suits you best.
Then I'll apply my skills in watercolour, acrylics and mixed media to create your original artwork.
Let's start the conversation…