Fritz Fitton - Original Drawings & Paintings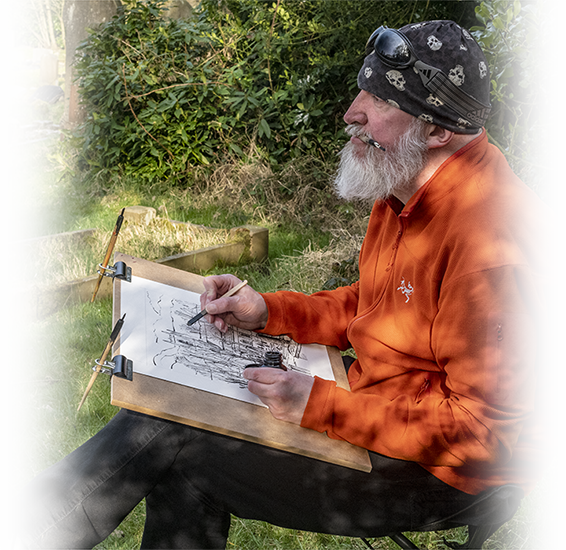 Hello.
I'm Fritz Fitton.
My art focuses on the places I see as I wend through the high and wild places across the North of England, and the seasons' weather in our ever-changing landscape.
I draw in the open air, quickly capturing these moments with a spontaneous, scratchy movement using ink and homemade tools. I develop my sketches further with water-based media, including ink, acrylic and watercolour.
I always stay true to the untamed character of my sketches, embracing small mistakes and letting the wilderness shine through. My snapshot approach is about retaining a true impression of the environments I walk through, in the moment that I experience them.
I was inspired to sketch and paint again after a major heart operation, where my recovery walks gave me a newfound appreciation for the north's landscapes and townscapes.